Running shoes, lightly used
The fashion industry has a huge climate and waste problem. According to the United Nations, between 2% and 8% of global carbon emissions come from big fashion, which is also a major source of plastic pollution. That makes extending the life of existing products an increasingly popular way to stave off emissions associated with making new ones. 
This week, Swiss athletic brand On — whose holding company is backed by tennis star Roger Federer — became the latest retailer to launch its own resale site, dubbed Onward. Customers send their lightly or moderately used On shoes back to the company in return for a $35 gift card, assuming the shoes are of high enough quality to be used again and not cause injury. (Shoes that don't meet this bar are donated or recycled.) Returned items are then sorted into three categories — near-perfect, very good and good — and priced accordingly, with a near-perfect in-season item costing roughly 75% of the original price.
"It will obviously take us years to be fully circular," said Samuel Wenger, On's global direct-to-consumer head, referring to a model in which On would only use recycled materials to make its products and generate little waste in their manufacture, distribution and use. Wenger described resale as "a perfect in-between step." In addition to shoes, the company plans to start selling used items of On-branded clothing by year's end.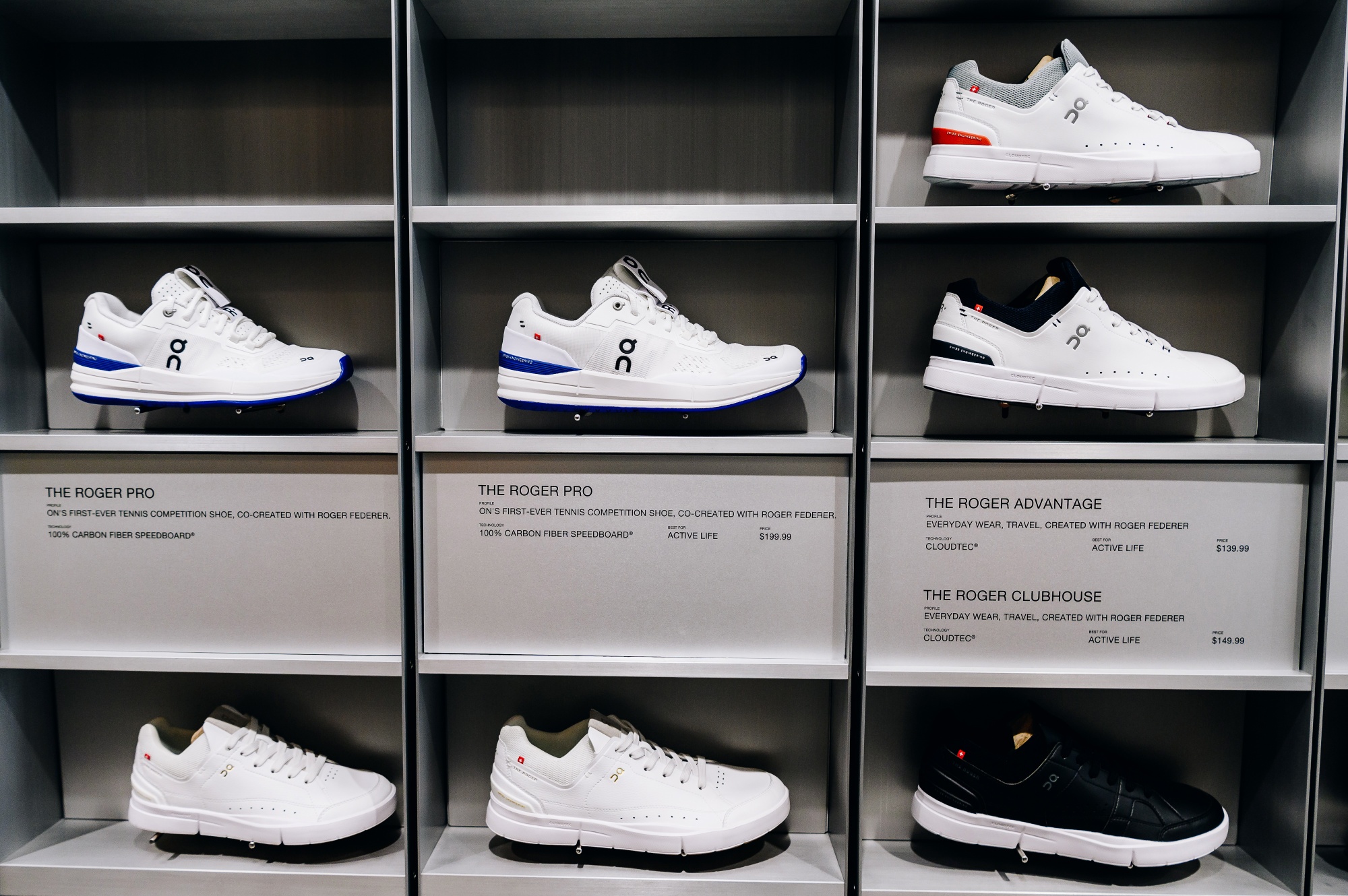 The "Roger" collection, named after Federer, for sale at the On NYC flagship store in July 2021. Photographer: Nina Westervelt/Bloomberg
To run Onward, On teamed up with the e-commerce technology company Trove, which manages similar sites for Patagonia, REI and Lululemon. So far, Trove estimates that it has helped avoid emissions of over 2 million kilograms of carbon dioxide equivalent and kept more than 200,000 kilograms of waste out of landfills globally.
All of these companies see resale as an essential part of their sustainability ambitions, said Trove's chief executive officer, Gayle Tait. Offering products on resale is also a way to reach new customers: Tait said at least 50% of Trove's "recommerce" customers reported being new to a brand.
Compared to two years ago, US consumers of all ages have reported buying secondhand at least 33% more often, according to a December 2021 report by First Insight Inc. and the Baker Retailing Center at the University of Pennsylvania's Wharton School. In addition to resale sites created by apparel-makers, there are a growing number of independently-run online marketplaces, including Sellpy, Depop, The RealReal and ThredUp. The secondhand market jumped from roughly $11 billion in 2012 to $35 billion in 2021, according to a recent ThredUp report.
For customers, shopping resale is "an active choice you can make to really reduce your waste," Tait said. "We've all got closets full of stuff we wear or don't wear, frankly, and it's really about finding the right homes for those items and getting them to the next person."
Like getting the Green Daily? Subscribe to Bloomberg.com for unlimited access to breaking news on climate and energy, data-driven reporting and graphics and Bloomberg Green magazine. Read and share this story on the web here.
Calling all filmmakers. Bloomberg Green Docs is accepting submissions for one more week. We want to see your short documentaries on climate change. Submit your film by Sept. 16 and compete to win a $25,000 grand prize, plus the opportunity to showcase your work at the Film Festival in Los Angeles on Oct. 26.
Bloomberg Green spends tons of time talking with leaders, scientists, and big thinkers — and everywhere we look, we see ingenious solutions rising to meet overwhelming problems. To learn how those solutions cast the climate future in a brighter light, join us for Zero, a new podcast about developing a world without emissions. Subscribe now on Spotify, Apple, or Google to hear the first episode next week.

A drought- and flood-stricken 2022 is showing the impact of 1.1° Celsius of global warming — the amount that's occurred since pre-industrial times. But an alarming scientific reassessment finds that several critical systems are at risk of breaking beyond repair even if nations restrain warming to 1.5°C, the lower threshold stipulated by the Paris Agreement. At that level of warming, coral reefs may die off, ice sheets in Greenland and the West Antarctic may melt and permafrost may abruptly thaw. 
Crossing these thresholds isn't the planetary equivalent of suddenly driving off a cliff, but every increment of warming raises the odds of changes that become self-perpetuating.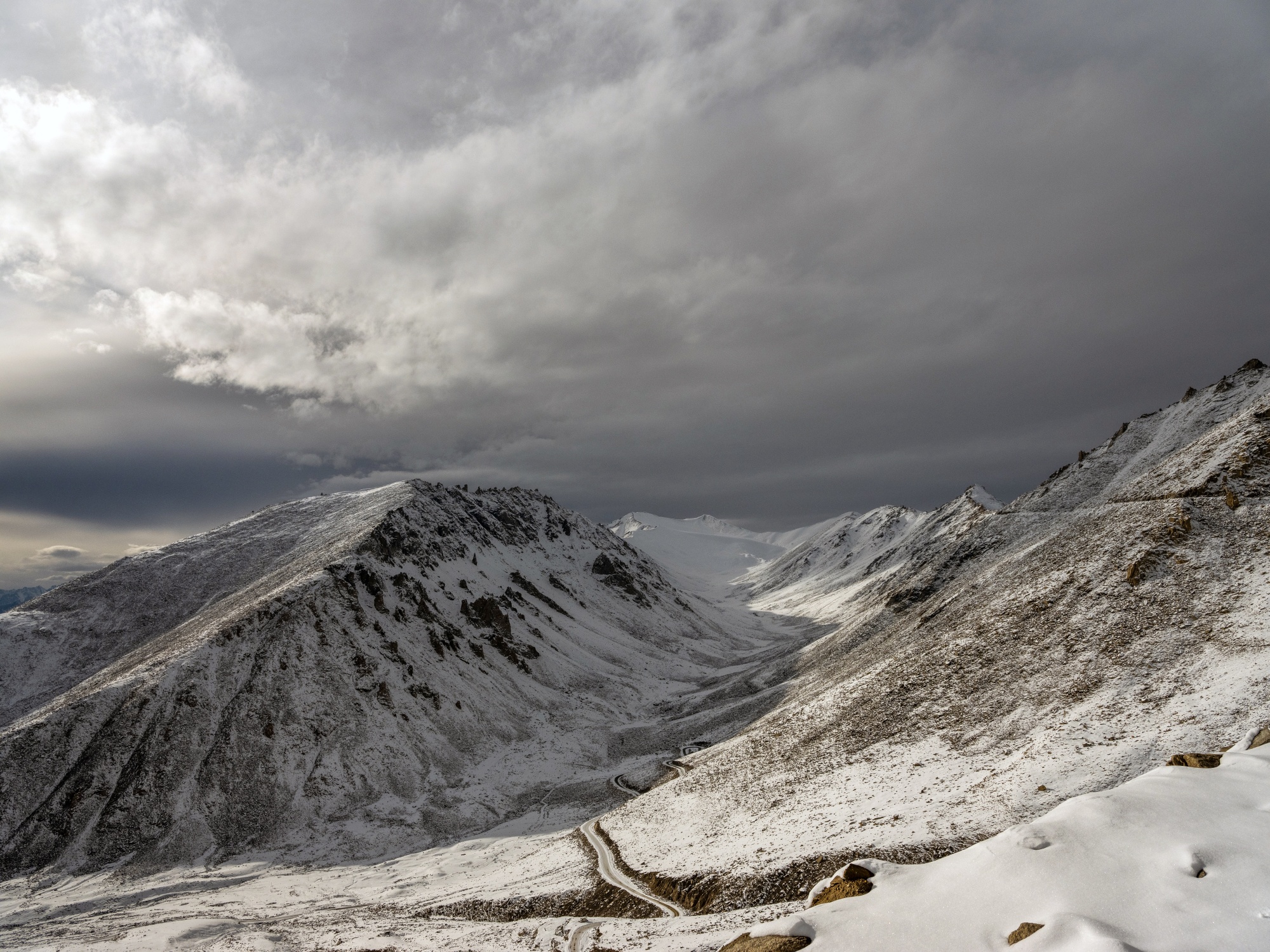 Permafrost blanketing the mountains of the Ladakh Range in India. Photographer: Prashanth Vishwanathan/Bloomberg
You received this message because you are subscribed to Bloomberg's Green Daily newsletter. If a friend forwarded you this message, sign up here to get it in your inbox.