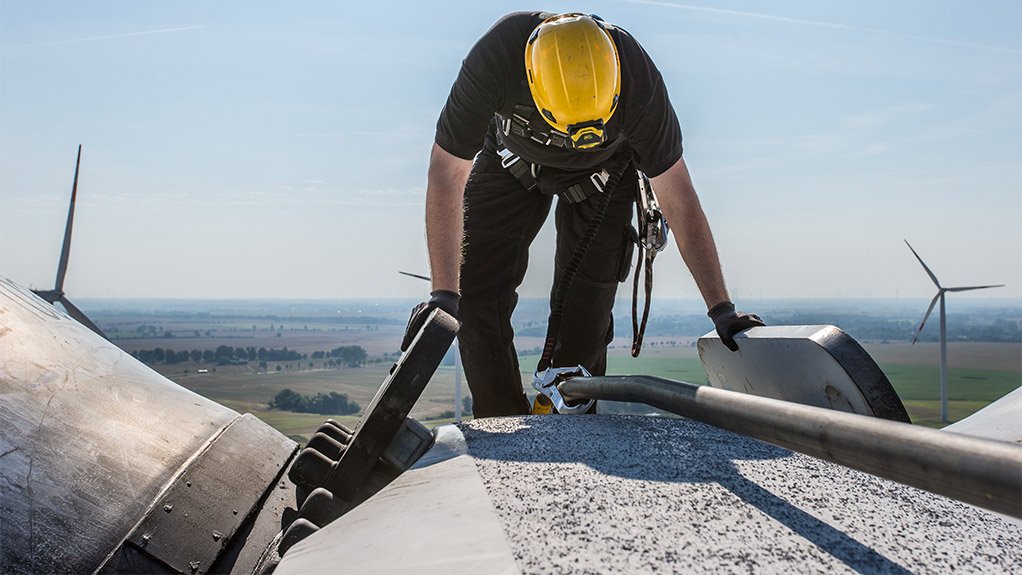 Photo by Enertrag
South Africa is identified in a new international report as one of ten countries where training efforts will need to be intensified and accelerated over the coming five years to match the skills demand that will be created during the construction, installation, operation and maintenance of new wind-energy projects.
Produced jointly by the Global Wind Energy Council (GWEC), the Global Wind Organisation (GWO) and the Renewables Consulting Group, the report finds that 480 000 workers need to be trained to the GWO standard if the 470 GW of new onshore and offshore wind capacity estimated to be built in the coming five years is to be safely developed.
Currently, the GWO training market, considered the global standard for wind workforce training, has the capacity to support the training needs of 150 000 workers by the end of 2021 and 200 000 by the end of 2022, but the analysis finds that at least 280 000 more trained workers will be required over the next five years.
The 'Global Wind Workforce Outlook 2021-2025' highlights that 340 000, or more than 70%, of these workers will be needed in the ten target countries covered in the report, including South Africa, Brazil, China, Japan, India, Mexico, Morocco, Saudi Arabia, the US and Vietnam.
South Africa will require 3 434 GWO-accredited workers during the forecast period if it is to be in a position to develop the new onshore wind capacity expected to be added in line with the Integrated Resource Plan of 2019.
"Despite a period of political uncertainty over the last half decade which stalled progress, there is currently 5 648 MW of onshore wind forecast from 2021 to 2025, according to GWEC estimates," the reports states, describing South Africa as sub-Saharan Africa's largest and most developed wind energy market.
The report adds that the 2020 training environment in South Africa was "challenging", with the pandemic having forced several training providers to shut their doors, leading to a decline in activity from the country's five certified training providers.
"Nevertheless, a GWO trained workforce of more than 1 600 people by the end of 2020, and more than 500 people trained or retrained in the first four months of 2021 indicates this market may match the Forecast Model's predictions this year in which just over 1 300 people will be required to meet predicted installations."