The Guardian 30 October 2012.
Is co-operative energy the solution to climate change?
Simon Birch takes a look at green energy, now one of the fastest growing sectors of the UK co-operative economy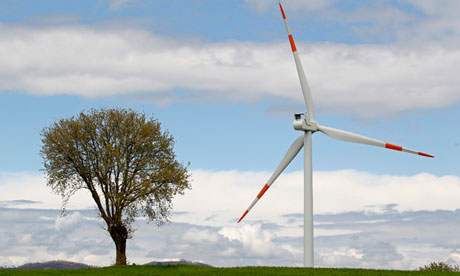 Co-operation has been at the heart of many recent UK renewable energy projects. Photograph: Max Rossi/REUTERS
With climate change increasingly having a disastrous global impact, growing numbers of local communities are responding by launching their own renewable energy co-operatives in an effort to slash the UK's greenhouse gas emissions.
In fact green energy co-ops are now one of the fastest growing parts of the UK co-operative sector having grown by 24% in the past four years…
Subscribe to our free newsletter.
6TH APRIL 2022 BY: TERENCE CREAMER original article here The Department of Mineral Resources and Energy has officially launched the sixth bid window (BW6) of the Renewable Energy Independent Power Producer Procurement Programme (REIPPPP) with the release of bid documentation on April 6. As has become the norm, prospective bidders are required to pay a R25 000 nonrefundable fee for each prospective project and complete a […]

23RD FEBRUARY 2022 BY: TERENCE CREAMER original article here A government study is currently under way to explore alternative support for the Renewable Energy Independent Power Producer Procurement Programme (REIPPPP), the National Treasure states in its 2022 Budget Review. "This is expected to result in a reduction or elimination of guarantee requirements for the programme, reducing the stock of […]

16TH FEBRUARY 2022 BY: DONNA SLATER original article here The Gauteng Infrastructure Financing Agency (GIFA) has identified up to 11 sites in the West Rand area, which the Gauteng provincial government has earmarked for renewable energy plant development. The sites, made available through partnerships with local mining companies, have been confirmed, through feasibility studies, to have the appropriate topography and solar radiance levels that […]

By Luke Daniel Oct 05, 2021 Original article here FloatSun concept (Image: Phelan Energy Group) The same energy group which developed the massive solar farm near De Aar in the Northern Cape has unveiled a water-based panel. Floating solar panels don't take up as much useable space as those on land and generate more electricity […]