The Guardian 30 October 2012.
Is co-operative energy the solution to climate change?
Simon Birch takes a look at green energy, now one of the fastest growing sectors of the UK co-operative economy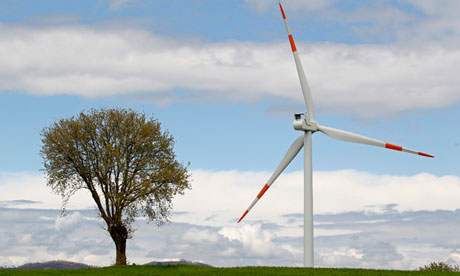 Co-operation has been at the heart of many recent UK renewable energy projects. Photograph: Max Rossi/REUTERS
With climate change increasingly having a disastrous global impact, growing numbers of local communities are responding by launching their own renewable energy co-operatives in an effort to slash the UK's greenhouse gas emissions.
In fact green energy co-ops are now one of the fastest growing parts of the UK co-operative sector having grown by 24% in the past four years…