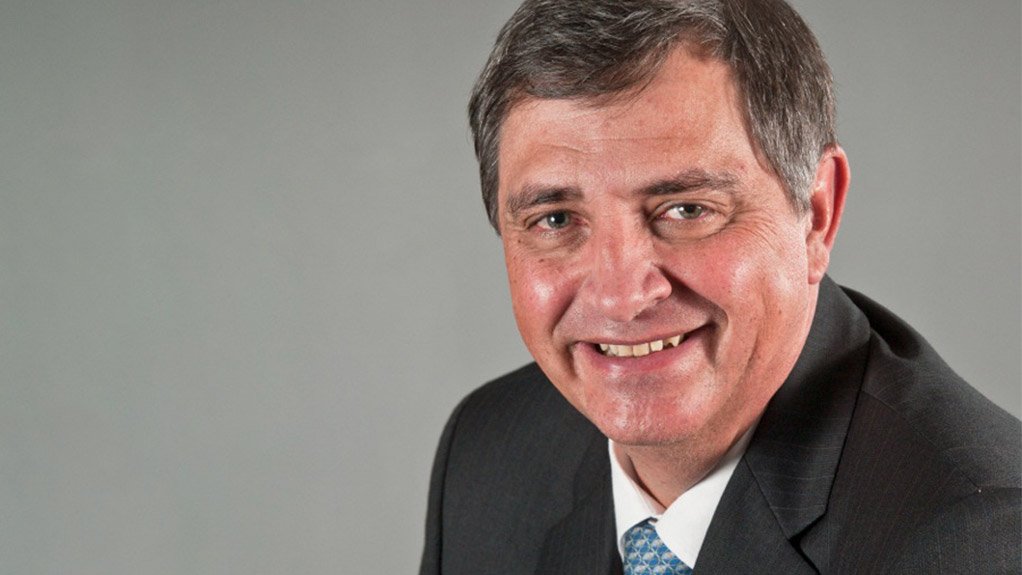 Johan Van Zyl
Europe's Green Deal is not just a vision or an idea, but a well-funded policy that is being implemented, and that is set to have a wide-ranging impact on South African exports, says Toyota South Africa Motors (TSAM) executive chairperson Dr Johan van Zyl.
Van Zyl stepped down earlier this year as Toyota Motors Europe president and CEO.
The European Union's (EU's) Green Deal is a set of policy initiatives to ensure that Europe is carbon neutral by 2050.
These initiatives include sustainable transport, such as a move to zero-emission vehicles; the transition to a circular economy, which includes the recycling of metals and minerals; and zero pollution, with a complete move to renewable energy, for example.
One of the policy instruments to achieve carbon neutrality will include the lifecycle assessment (LCA) of goods to determine their green credentials.
This measure has not yet been finalised, but the EU appears serious about its implementation, says Van Zyl.
What this means to South Africa is that the EU could demand that all imported goods should be carbon neutral.
The EU is unlikely to allow imports from countries that have not invested in green energy and green production, explains Van Zyl, as such a move may place European companies at a competitive disadvantage.
The EU appears positive that any LCA measures it introduces will be World Trade Organisation compliant, he adds.
This means that the EU will consider whether imported goods were manufactured using green steel, aluminium or resin, for example (commodities produced by renewable energy); whether products were made in a plant powered by green energy (renewable energy as opposed to electricity from South Africa's coal-fired plants); and whether they were distributed using green transport (such as trucks powered by fuel cells or batteries, or green airlines).
While Van Zyl is active in the auto industry, he notes that the same rules would apply to any product from South Africa, including, for example, agricultural exports.
He believes that the LCA initiative will be strengthened by European consumers increasingly demanding green products on their shelves and at their dealers.
"We must look across all our industries and ask how this is going to impact my business," notes Van Zyl. "You can't wait for LCA to happen and then think how to comply. You need to start now. You need to put plans and strategies in place to be competitive.
"And you might be a Tier 3 supplier to someone exporting to Europe, but you will also need to change in order to comply with the future regulatory requirements in Europe."
Mining companies and their suppliers will, for example, also need to reconsider their operations as their customers will place increasing emphasis on having a green supply chain, he says.
"The mine will say: 'I am exporting raw material, and the raw material needs to be green. And how do I manufacture green raw material? I need a hydrogen truck'."
Van Zyl believes that other world markets could follow Europe as it trends greener, with the US already showing an improved appetite for more environmentally friendly policies under President Joe Biden.
He emphasises it is not feasible for South Africa to simply ignore what is happening in Europe – or the UK, for that matter, where, for example, the sale of internal combustion engine-only vehicles will be prohibited from 2030.
The UK is South Africa's biggest new-vehicle export market. Also, the EU was the automotive industry's biggest export region last year, with total automotive exports valued at R105-billion.
"The South African auto industry can't be blind to these things," says Van Zyl. "You can't wait. You can't say it's 2030 – 2030 is just here. In the motor industry the lifecycle is six, seven years, so what we are talking about here is one-and-a-half lifecycle and then we must be ready.
"The world is not waiting for you. This is all about competition. If we do not adjust, we'll be excluded from the big markets in the world. If you blink, someone will step into your position very quickly."
"South Africa needs to change," says Van Zyl. "We have a carbon-based economy. We must change that economy. We can see that carbon is not going to be accepted that much longer.
"Whether it is a 100% change, or 60% or 70% – I don't know.
"I see opportunities in this, but they need to be practical and sustainable. We need to have a good, mapped plan. The European plan is very well worked out and planned and we need the same.
"The first thing we need is a transition in energy. If we look at energy conditions, it's not as if we have fantastic, consistent energy supply. So why don't we just go green? Why do we wait?," asks Van Zyl.
"We need to say: Put up more solar plants, get more wind, get more hydrogen. Why are we waiting? Every time we wait, we waste more money, instead of saying let's go, let's get more investment in. There are people ready to invest. What are we protecting? Why are we waiting?"