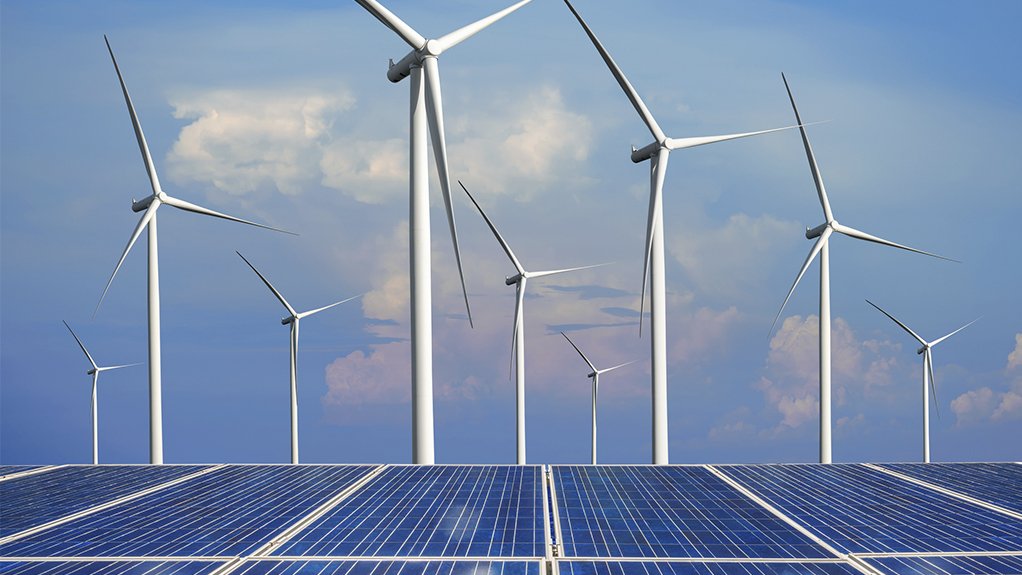 Large electricity consumers have again called for proposed amendments to Schedule 2 of the Electricity Regulation Act, which governs the registration and licensing of distributed-generation plants, to be "meaningful" in a context where load-shedding cost the economy up to R160-billion in 2020 alone.
Besides a submission by Business Unity South Africa (Busa) on the draft amendment, which was published for public comment on April 23, it has been confirmed that the Energy Intensive Users Group of Southern Africa (EIUG), the Minerals Council South Africa and the Aggregate and Sand Producers Association of South Africa (Aspasa) have all made separate submissions ahead of the June 4 closing date.
The EIUG, which represents companies that consume around 40% of South Africa's electricity and employ over 650 000 employees, describes reforming Schedule 2 as crucially important for industries embarking on developing their own generation capacity to supplement grid-supplied electricity.
However, unlike those calling on Mineral Resources and Energy Minister Gwede Mantashe to raise the licence-exemption threshold to 50 MW rather than the 10 MW proposed, the EIUG is, instead, calling for "no arbitrary licensing threshold, or licence requirement".
Instead, the organisation argues in its submission that capacity for 'own-use' should be determined by the system operator on the premise of technical network considerations, including infrastructure, control and grid stability, and compliance to the Grid Code.
Crucially, however, its definition of own-use includes any generation facility irrespective of whether the electricity is used on the same property as the facility, or is wheeled over distribution or transmission systems, or both.
In addition, the EIUG believes the reform must not only allow for multiple end-use customers to secure economies of scale, but that facility ownership should have no bearing on its licensing, which would allow for projects to be self-funded, funded in partnership or financed through third-parties.
"Projects of 50 MW and upwards will reach economies of scale, meaningfully meet the needs of large power users, and maximise industry participation and support in closing of the supply deficit."
MINISTER WARNS OF CHAOS
Mantashe is reluctant to raise the threshold beyond 10 MW, however, nor is he in support of allowing plants to wheel and trade electricity in the absence of undergoing a full licensing process with the National Energy Regulator of South Africa (Nersa).
He argued in his recent Budget Vote that the market was "not ready" for a threshold higher than 10 MW (the current cap is 1 MW) and told the Sunday Times that rapid liberalisation could lead to "chaos".
The EIUG acknowledges that increasing the limit may have some technical challenges for network operators in certain areas but says this is not in itself sufficient reason for not increasing the limit, as the connection approval process will still consider all the associated technical risks.
"Therefore, if the Grid Code requirements are met, including ability for system operator to communicate with the own-use generation facilities above a certain threshold (to be technically determined by the system operator) approval should be granted."
Similarly, the Minerals Council also believes amending Schedule 2 is key to enabling additional electricity generation to improve energy security and, ultimately, foster economic recovery and growth.
However, CEO Roger Baxter says it is supportive of a proposal to increase the Schedule 2 licence cap from 10 MW to 50 MW; a position that is aligned with one also made by Busa as well as recent statement made by Business Leadership South Africa (BLSA).
"A limitation of 10 MW may unlock embedded generation for commercial operations, but it will not enable investment in larger self-generation projects for larger industrial or mining operations," Baxter says.
"A cap of 50 MW will allow for more than 5 000 MW of new, mostly renewable electricity generation to be unlocked through investment by the private sector.
"This electricity will not compete with Eskom, but will provide desperately needed supplementary supply that will help stabilise the grid and enable the economy to resume a higher level of growth," he adds.
NO COST TO GOVERNMENT
The Minerals Council stresses, too, that facilitating 5 000 MW of new electricity supply capacity "will not cost the government a cent and will protect up to 80 000 jobs, create up to 70 000 additional jobs, and unlock up to R150-billion in capital investment across the economy".
Baxter also underlined the importance of allowing large industrial and mining operations to wheel power so as to capture economies of scale through larger, more cost-effective projects.
Likewise, Aspasa believes that the proposed increase in the threshold to 10 MW "does not go far enough and should be further increased to 50 MW".
"This is because all grid-connected, embedded and distributed generators are required to comply with the Grid Code, and to be certified and authorised by Eskom or the relevant municipal electricity distributor as compliant anyway before registration with Nersa.
"Therefore, further burdensome licensing requirements are considered by Aspasa to be unwarranted and unnecessary for embedded generation installations of less than 50 MW, and only serve to introduce unnecessary project delays, bureaucratic hurdles and additional costs for embedded generation projects," Aspasa says in its submission.
Meanwhile, BLSA CEO Busi Mavuso expressed frustration in her latest weekly newsletter that Mantashe seems to have "doubled down on his view that the threshold should be 10 MW" when he quoted a "survey" of 10 000 respondents that reportedly indicated support for the 10 MW cap.
A subsequent investigation by EE Business Intelligence showed that these responses were generated as a result of an unauthorised Web-based campaign by 'Dear South Africa' that used a "pre-canned form" that sent responses to the Department of Mineral Resources and Energy (DMRE) as individual emails, rather than as a consolidated submission.
Mavuso described the survey's support for the 10 MW threshold as "surprising", as she was not aware of anyone arguing a threshold lower than 50 MW, at least in the public domain.
"There is, of course, a large, vested interest that makes money out of the status quo – trucking coal to power stations, for instance.
"Those elements do not want anything to change, let alone establish a stable low-cost energy sector.
"But the DMRE must act in the public interest and consider whether these vested interests really do serve it.
"You cannot do that by counting up submissions as if numbers alone make the argument for what is genuinely in the public interest," Mavuso wrote.