by Terence Creamer
5 July 2021
Original article here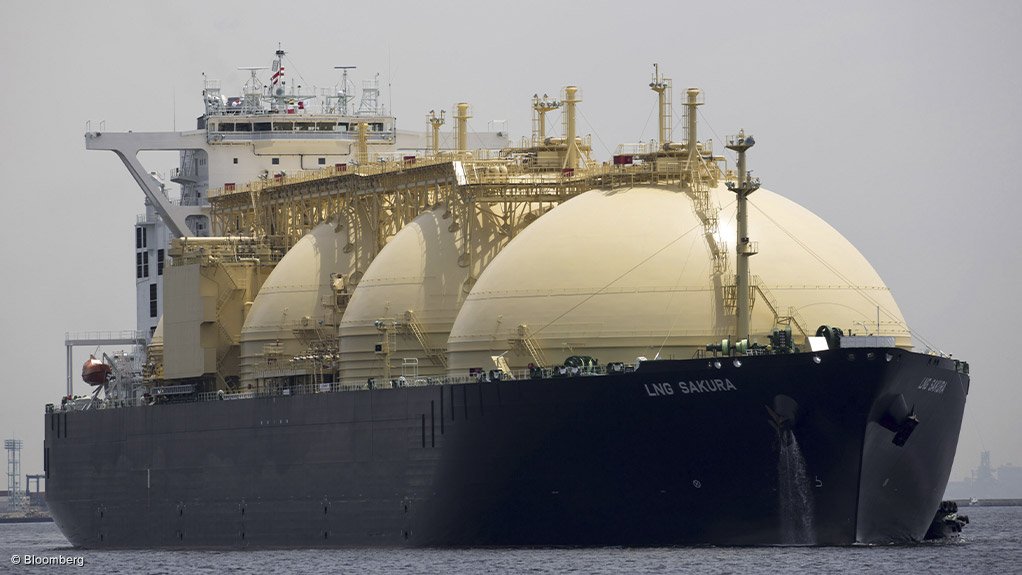 A LNG tanker
A new International Energy Agency (IEA) report on the outlook for gas presents a complex picture of the fuel's role in the unfolding energy transition, as well as the outlook for demand.
The report forecasts that there will be an immediate 3.5% recovery in demand from the Covid-afflicted 2020 year, when demand fell by 1.9%.
Demand is then expected to moderate materially and expand at a yearly rate of 1.7% to 2024, underpinned by fuel switching from coal and oil, as well as a continued economic recovery.
Should this be the case, natural gas demand is expected to reach close to 4 300-billion cubic metres (bcm) by 2024, adding 350 bcm, or 9%, compared with its 2020 low point.
Demand, including demand for liquefied natural gas (LNG), which is expected to jump by 17% this year, can be met by projects that are already under development.
"At an annual average growth rate of 3.3% through 2024, this is much slower than the double-digit increases observed between 2016 and 2019. The wave of final investment decisions on LNG projects taken before 2020 should, therefore, prove sufficient to satisfy additional LNG demand in the coming years."
The longer-term outlook is far more uncertain, however, as countries seek to displace natural gas with low-carbon gases, such as hydrogen, to meet net-zero-emission commitments by mid-century in line with efforts to cap the average global temperature rise to below 1.5 °C above preindustrial levels.
The IEA's Net Zero by 2050 scenario, published earlier this year, requires a sharp decline to 3 700 bcm in 2030, equivalent to a 2017 demand level.
"To get on track for net-zero emissions by 2050, new measures are needed to promote further fuel substitution and efficiency gains," the IEA stresses.
The report also highlights that the role played by natural gas in energy transitions is complex, with multiple and diverging contributions.
Gas, the IEA notes, can be an enabler for reducing emissions when used as a substitute for oil or coal. However, it is also a major source of emissions that needs to be reduced – especially in mature markets where much of the growth and substitution potential has already been tapped.
Increased substitution of gas for renewable electricity and improving gas-plant efficiency are seen as two key drivers for reducing gas consumption, including through the accelerated replacement of open-cycle gas or steam turbines with combined-cycle gas plants, particularly those that are hydrogen-ready.
In the longer term, hydrogen and synthetic methane are expected to make inroads on the gas grid.
"Blending hydrogen in gas networks can provide a transitional solution until dedicated hydrogen networks are developed, whilst in the longer-term, parts of the gas infrastructure can be converted to hydrogen, resulting in substantial cost savings," the report states.
Such blending will need to take account of the fact that hydrogen can lead to the embrittlement of steel pipelines.
"Depending on the characteristics of the gas transmission system, hydrogen can be blended at rates between 2% and 10% by volume without requiring substantial retrofitting," the report states, adding that the hydrogen tolerance of polymer-based distribution networks is typically greater, allowing for blending of hydrogen up to 20% by volume.