| | | |
| --- | --- | --- |
| Africa Edition – Today's top story: Offshore gas finds offered major promise for Mozambique: what went wrong View in browser |   | Africa Edition | 31 March 2021 |
Academic rigour, journalistic flair
The insurgency that was started in late 2017 in Mozambique's Cabo Delgado province by a group known as Al-Shabaab has grown in scale, frequency and brutality. In the most brazen and deadliest attack to date, the insurgents last week attacked shops, banks and a military barracks, killing dozens of people in the town of Palma. Theo Neethling offers insights into the dynamics of the area. These include a commitment by multinationals to invest billions to exploit rich reserves of liquefied natural gas off the coast. And a local community that feels aggrieved at the way they've been treated since the multinationals moved in, compounding decades of neglect by the central government in Maputo.
South Africans are once more experiencing periodic power cuts. Scheduled supply interruptions lasting two to four hours at a time are blamed on the increased down-time of the country's rapidly ageing fleet of coal plants. But they are also due to delays in setting up new ones. Hartmut Winkler explains why a new plan of action offered by President Cyril Ramaphosa to develop additional power generation capacity in the short to medium term is unlikely to make a big dent. Though critical, the plans don't go far enough to reach power stability.
Thabo Leshilo

Politics + Society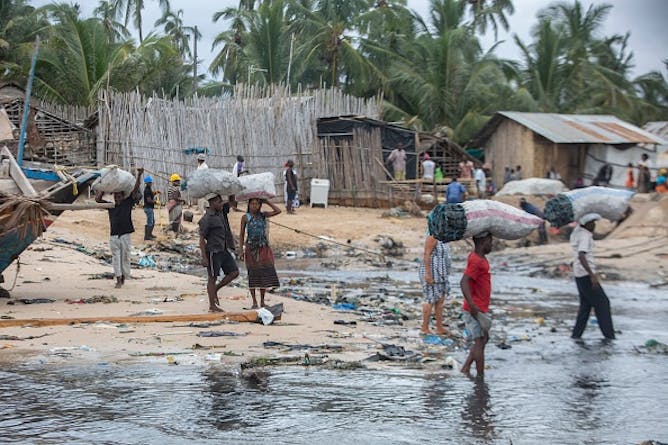 The conflict has put a temporary lid on plans that have been in the making for more than a decade since rich liquefied natural gas reserves were discovered in the Rovuma Basin.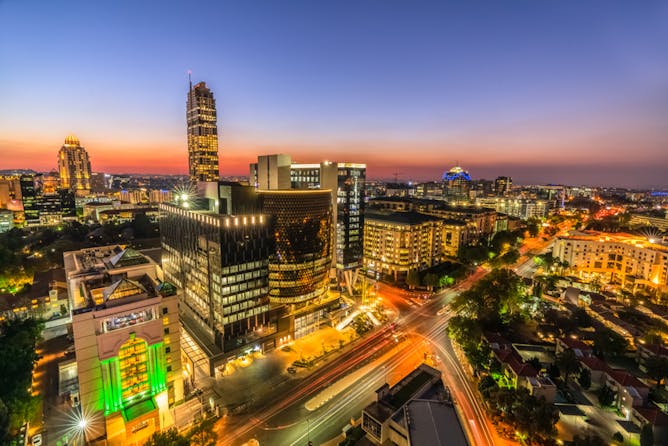 Renewable energy sources won't make a decisive impact to alleviate South Africa's power shortage for at least five years.
Politics
| | | |
| --- | --- | --- |
| Ratsiraka was a national hero and great patriot for some, for others a ruthless dictator. | | When the Truth and Reconciliation was mandated to investigate human rights violations from March 1960, that left twelve years of apartheid rule unexplored. |
Health + Medicine
| | | |
| --- | --- | --- |
| The changes that society needs, such as preventing adolescent pregnancies, will not happen until researchers can use their findings to influence policy change. | | Engineering students in Malawi and Tanzania have used the materials and tools available to them to build ventilators, personal protective equipment and UV disinfection systems. |
From our international editions
| | | |
| --- | --- | --- |
| Ebola seems to be able to lay dormant in people for many years before causing disease again. | | Selfie takers often choose to shoot the left side of their face, from above. But why exactly is that thought to make you look better? |
| Teeth, horns, claws, beaks, shells and even plant prickles — the power cascade rule can be observed far and wide throughout nature, much like the famous golden ratio. | | Hollywood loves a good monster battle, and where better to turn for inspiration than the animal kingdom? Traits from real animals can provide clues about the fighting prowess of Kong and Godzilla. |
En Français
| | | |
| --- | --- | --- |
| Pendant un an, 600 personnes ont suivi l'évolution de 20 types de restrictions mises en place pour lutter contre le SARS-CoV-2 dans 186 pays. Voici ce que ces données ont permis de découvrir. | | La qualité chimique des sols est souvent mal connue, tout particulièrement dans les zones urbaines. |
Featured events
Contact us here to have your event listed.
Would you like to republish any of these articles?
It's free to republish, here are the guidelines. Contact us on africa-republish@theconversation.com in case you need assistance.
18 million unique visitors a month

You're receiving this newsletter from The Conversation.
Not interested anymore? Unsubscribe.

 

18th Floor, University Corner,
Cnr Bertha and Jorissen Streets,
Braamfontein, 2000
South Africa
Subscribe to our free newsletter.
Tangled web of Eskom has little to do with electricity By MJ (Thinus) Booysen  Follow 14 Dec 2022  2 Professor MJ (Thinus) Booysen is Research Chair in Internet of Things and Director of the MTN Mobile Intelligence Research Laboratory in the Faculty of Engineering, Stellenbosch University: www.thinus.co.za The technical and economic challenges in South Africa's energy crisis […]

By Ethan van Diemen 26 Jul 2022 original article here President Cyril Ramaphosa on Monday night announced what he called an 'energy action plan' to tackle South Africa's power crisis. This is what the plan entails. On Monday night, President Cyril Ramaphosa announced a set of actions to respond to South Africa's yearslong energy crisis. "The […]

By Susan Comrie for amaBhungane 19 Jul 2022 original article here Amidst an unprecedented load shedding crisis, the Central Energy Fund is pushing ahead with Energy Minister Gwede Mantashe's plan to build a 'gas bridge' to Mozambique, while Eskom calls for up to 6,000 megawatts of new gas-fired power to urgently be added to the grid. […]

4TH JULY 2022 BY: TERENCE CREAMER original article here Electricity utility Eskom is developing a Web-based portal that will offer real-time visibility of locations in South Africa where new generators can be immediately or easily connected to the grid. The utility has, for the past three years, been arguing that between 4 000 MW and 6 000 MW of additional capacity is […]