BUSINESS 
The oil giant belonged to one group that pushed for a rule designed to preempt banks' policies against lending for Arctic drilling and coal mining.
Royal Dutch Shell vowed last September to reach net-zero carbon pollution in its business by 2050. The goal was vague but notable, and seemed to become more realistic when the corporation announced earlier this month that its crude oil production had peaked in 2019 and would likely never increase again. 
Yet while Shell abandons the outright climate obstructionism it once espoused, the oil giant has continued to fund a network of lobbying groups that fight policies to curb planet-heating emissions and rein in new drilling. 
That includes a group that lobbied in favor of a controversial federal rule on fossil fuel financing that the Trump administration introduced in its final days, according to documents reviewed by the investigative journalism outfit SourceMaterial and HuffPost.
The rule, finalized during President Donald Trump's last week in office, would require banks to be "objective" and "impartial" in choosing which companies they finance. The proposal was widely seen as a bid to undercut policies that major banks have instituted to end lending to companies drilling for oil in the Arctic or mining coal.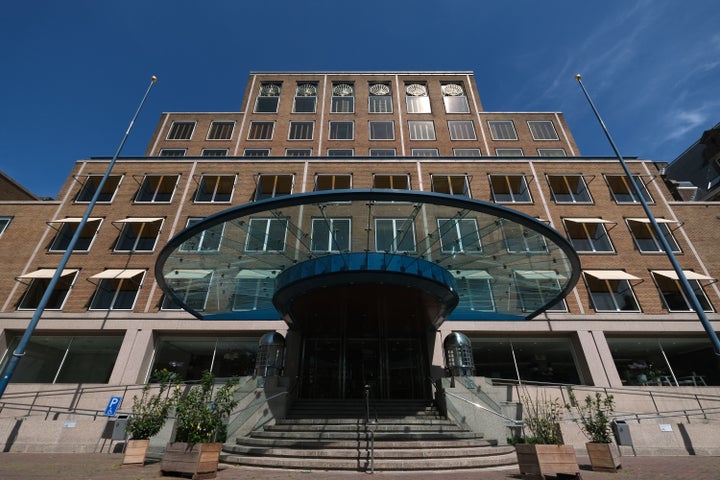 President Joe Biden halted the rule, along with all other Trump-era regulations that had not yet been published in the Federal Register, with an executive order on his first day in office. Its future now depends on whomever the new president appoints to run the Office of the Comptroller of the Currency.
Comments on the rule submitted to the OCC show that the Independent Petroleum Association of America, of which Shell is a member, lobbied for the rule.
In its December comments, the IPAA claimed that banks have caved to "political pressure to limit capital to an essential energy industry." The group argued that environmental groups have "distorted" the damage to the environment caused by methane emissions, "trying to suggest it poses an unreasonable threat." 
Shell calls methane "a potent greenhouse gas" on its website, adding: "When it is released into the atmosphere it has a much higher global warming impact than CO2."
A spokesperson for Shell said the company does not have a position on the bank financing rule and did not "directly consult with IPAA on its correspondence to the comptroller." 
Asked about the clash between Shell's public statements on methane and the IPAA's downplaying of the threat, the spokesperson said the company has "no expectations [trade associations] will be monolithic in their platforms or advocacy approach," but insisted that Shell expresses its position on methane within trade associations to which it belongs.
But Graham Steele, director of the Stanford Graduate School of Business, said the IPAA's comments were evidence of an "obvious disconnect between fossil fuel companies' actions and their words." 
He added, "That's why these trade associations and these coalitions exist, is to be the sort of back-channel voice for all these entities."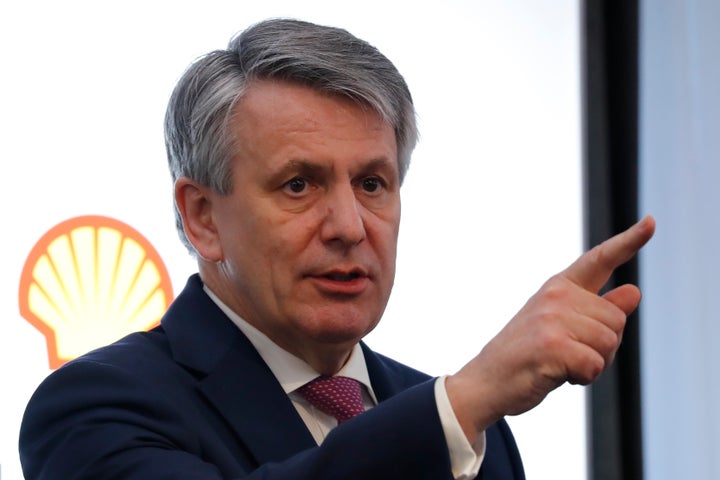 Subscribe to our free newsletter.
  Africa Edition | 14 November 2022 Coal is high on the agenda again as country representatives bang their heads together in Egypt to find ways of cutting carbon emissions in a bid to avert an even bigger climate change disaster. This puts South Africa on the spot. When it comes to dependency on coal […]

Government must not fold to fossil fuel industry lobbying on carbon tax bill By Robyn Hugo  Follow 06 Sep 2022  1 Robyn Hugo is Director: Climate Change Engagement at Just Share. Before joining Just Share in 2020, Hugo was head of the Pollution & Climate Change programme at the Centre for Environmental Rights, where she and her […]

Who will fund Sizewell C nuclear plant and when will it be built? Boris Johnson is expected to confirm government funding for Suffolk project People take part in a protest organised by the campaign groups Stop Sizewell C and Together Against Sizewell C in Suffolk. Photograph: Gregg Brown/PA Alex Lawson Energy correspondent Wed 31 Aug 2022 17.35 […]

By Susan Comrie for amaBhungane 19 Jul 2022 original article here Amidst an unprecedented load shedding crisis, the Central Energy Fund is pushing ahead with Energy Minister Gwede Mantashe's plan to build a 'gas bridge' to Mozambique, while Eskom calls for up to 6,000 megawatts of new gas-fired power to urgently be added to the grid. […]