| | | |
| --- | --- | --- |
| |   | Africa Edition | 14 November 2022 |
Coal is high on the agenda again as country representatives bang their heads together in Egypt to find ways of cutting carbon emissions in a bid to avert an even bigger climate change disaster. This puts South Africa on the spot. When it comes to dependency on coal power plants, the country is in a class of its own – 85% of its electricity is produced in coal power plants. This is way higher than all countries – bar two. Tiny Mongolia (population 3 million) and Kosovo (population 2 million). Electricity generation from coal is extremely problematic for global warming. How did South Africa find itself here? Hartmut Winkler traces the history and points to some solutions.
Big international events, such as the Fifa Soccer World Cup, which kicks off in Qatar next week, invariably put their host countries under scrutiny, not least for their human rights record. COP27 in Egypt was no exception. It provided a rare opportunity for the world to cast the spotlight on human rights abuses in the country. This includes the continued incarceration of Egyptian-British activist Alaa Abd el-Fattah, who is among thousands of political prisoners languishing in jail. Chris Barker reflects on the sudden relaxation of censorship against some media outlets during the global climate conference. He doubts that this signals a new future of civil liberties in Egypt.
Caroline Southey

Founding Editor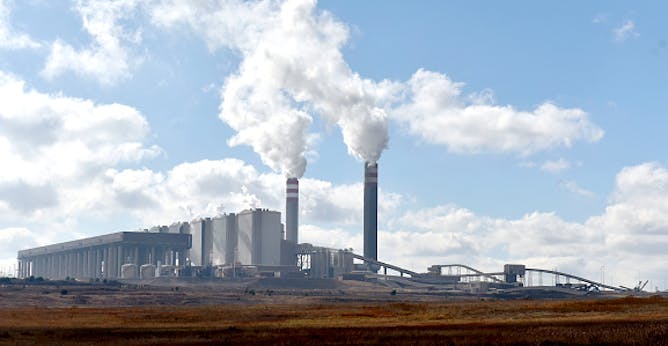 Hartmut Winkler, University of Johannesburg
When it comes to dependency on coal power plants, South Africa is in a class of its own: 85% of its electricity is produced in coal power plants.
Chris Barker, American University in Cairo
Many people accept the Egyptian government's restrictions on freedoms, for a variety of conflicting reasons.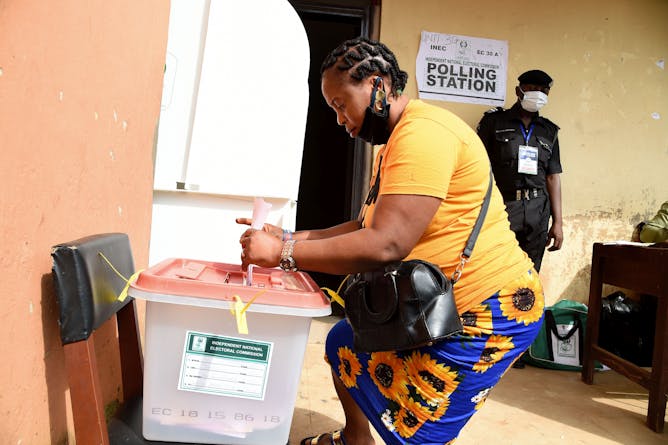 Freedom C. Onuoha, University of Nigeria; Oluwole Ojewale, Institute for Security Studies
Ahead of 2023 general elections, there are increasing concerns that the current spate of violence in Nigeria, if unchecked, could undermine electoral outcomes.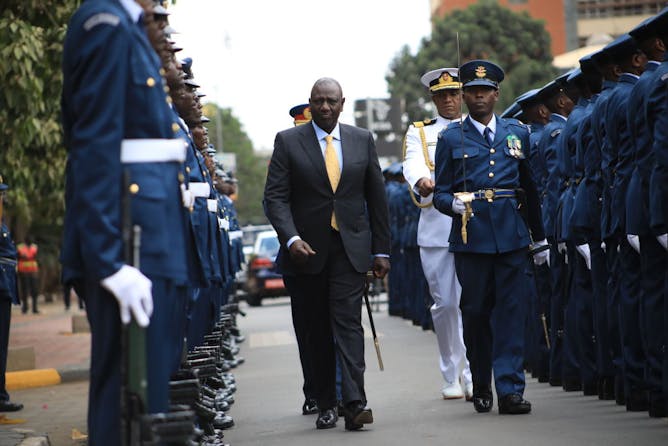 John Mukum Mbaku, Weber State University
The purpose of term limits is to minimise corruption and open the government to new ideas that could solve national problems.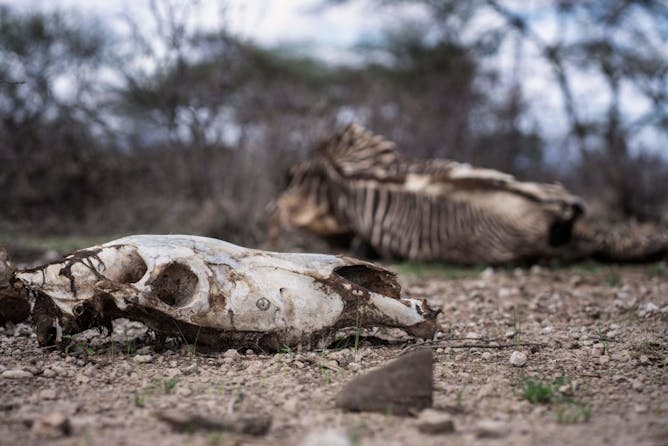 Moina Spooner, The Conversation
Changing habitat ranges, competition for food and water, and biological effects of climate change all pose threats to wildlife.
From our international editions
At current levels of emissions, there is a 50% chance the planet will reach the 1.5℃ global average temperature rise in just nine years.

The theory of gravity may need to be altered.

The human population has doubled in 48 years, and worsening climate change has left the world facing serious health risks, from infectious diseases to hunger and heat stress.
TC Afrique
Le Jolof rice est originaire du Sénégal. Cette paternité a été prouvée par l'histoire et confirmée par l'Unesco. Le Sénégal doit relever plusieurs défis pour profiter de cette labellisation.
15 November 2022 • Johannesburg

16 November 2022 • Cape Town

29 November – 2 December 2022 • Johannesburg
Contact us here to have your event listed.
Would you like to republish any of these articles?
It's free to republish, here are the guidelines. Contact us on africa-republish@theconversation.com in case you need assistance.
You're receiving this newsletter from The Conversation
18th Floor, University Corner, Cnr Bertha and Jorissen Streets, Braamfontein, 2000 South Africa