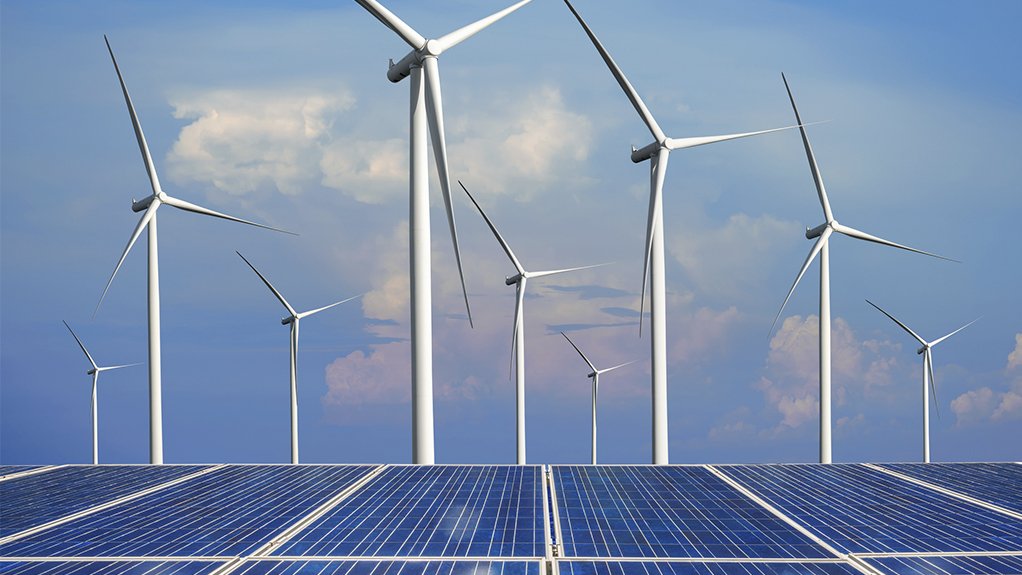 Annual clean energy investment in emerging and developing economies needs to increase by more than seven times, from less than $150-billion in 2020 to over $1-trillion by 2030, if the world is to reach net-zero emissions by 2050, a new report shows.
The 'Financing Clean Energy Transitions in Emerging and Developing Economies' report warns that economies in Asia, Africa and Latin America are set to account for the bulk of emissions growth in the coming decades unless stronger action is taken to transform their energy systems.
Published jointly by the International Energy Agency, the World Bank and World Economic Forum on June 9, the report states that emissions from emerging and developing economies are set to grow by five-billion tonnes over the next two decades.
"An unprecedented increase in clean energy spending is required to put countries on a pathway towards net-zero emissions," the reports states, adding that an international catalyst is needed to boost clean energy investment in emerging and developing economies.
Transitions in these economies will falter without more international engagement and support, the report cautions.
"Supportive international actions will be essential to catalyse the necessary investments in critical areas and to support longer-term reform processes, starting with the commitment by developed economies to mobilise $100-billion per year in climate finance."
Ensuring that developed countries honour their commitments to raising at least $100-billion in climate finance is a key agenda item for the upcoming COP26 climate negotiations to be held in Glasgow, Scotland in November.
COP26 president-designate Alok Sharma has indicated that the UK, which is co-hosting the summit with Italy, intends pushing other developed countries not to flinch from supporting developing countries with finance.
The report argues that there is no shortage of global capital, but there is a shortfall of clean energy investment opportunities around the world that offer adequate returns to balance the risks.
It estimates global financial wealth held by investors at over $200-trillion and notes that there is strong appetite among investors to fund clean energy projects, with global issuance of sustainable debt soaring to record levels in 2020.
"Most of this is concentrated in advanced economies. If energy transitions are to be successful, then developers and financiers need to increase the amount of capital they allocate to two underserved asset classes – to clean energy in particular, and to emerging and developing economies more broadly."
South Africa, the report notes, has mobilised over $12-billion of solar and wind investment through its Renewable Energy Independent Power Producer Procurement Programme (REIPPPP) since 2011, which spawned more than 100 new renewable independent power producers, with an installed capacity of almost 6.5 GW.
"Despite its ability to mobilise capital, including from the domestic financial market, the REIPPPP faced a few challenges. For example, projects under round 4 were held up in 2016 and 2017 due to political uncertainty and delays in power purchase agreements being signed by the State-owned utility Eskom.
"Round 5 was launched in early 2021 (bidding submission expected for August 2021), after a long pause. Still, load-shedding (860 hours in 2020, despite reduced demand) and major financial strains on Eskom remain a worry for investors and financiers."
The reports states that mobilising capital on a much larger scale will also require a dramatic increase in the role of the private sector to catalyse this investment.
"Energy investments today in emerging and developing economies rely heavily on public sources of finance, but in our climate-driven scenarios, over 70% of clean energy investments are privately financed, especially in renewable power and efficiency."
While public sources of finance, including State-owned enterprises, will continue to play vital roles, especially in grid infrastructure and in transitions for emissions-intensive sectors, boosting finance to the required scale will demand a wide range of instruments and approaches.
The reports says these include long-term local-currency debt for renewable power, corporate and consumer finance for efficiency and risk capital to support new technologies, companies and project development.