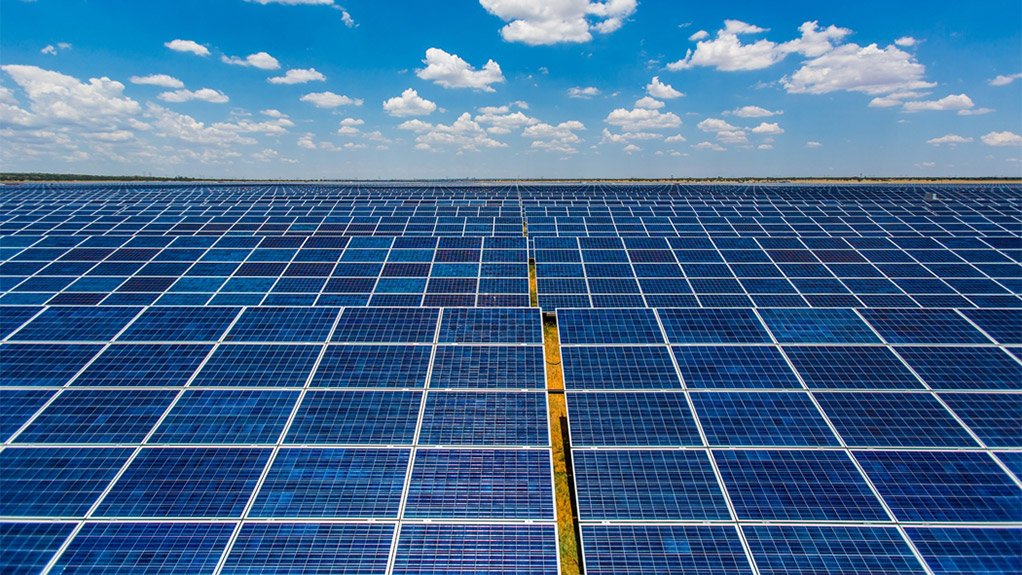 Business Leadership South Africa (BLSA) says a proposed amendment to Schedule 2 of the Electricity Regulation Act, which would raise the licence exemption threshold for private distributed-generation plants from 1 MW to 10 MW, "does not go far enough".
Mineral Resources and Energy Minister Gwede Mantashe released the proposed amendment in a Gazette notice on April 23 and called on interested persons and organisations to submit written comments to the Department of Mineral Resources and Energy within 30 days.
The notice followed President Cyril Ramaphosa's February State of the Nation announcement that Schedule 2 would be amended to increase the licensing threshold for "embedded generators". The current cap is set at 1 MW, with projects above that size required to apply for a generation licence with the National Energy Regulator of South Africa.
"Recent analysis suggests that easing the licensing requirements for new embedded generation projects could unlock up to 5 000 MW of additional capacity and help to ease the impact of load-shedding," Ramaphosa said, referring to a report produced by Meridian Economics in January.
The report, which gained support from both Eskom and the Presidential Economic Advisory Council, proposed that the licence-exemption cap be increased to 50 MW, but Mantashe announced in March that it would be raised to 10 MW instead and called for Eskom to "stay in its lane".
In her weekly newsletter, BLSA CEO Busi Mavuso described the lifting of the threshold as an opportunity to make a material shift in companies' ability to secure their own energy.
She added, however, that the proposed 10 MW cap failed to go far enough.
"Currently, companies must obtain a licence for a generating facility of anything over 1 MW, even for their own consumption. This is a complex, expensive and time-consuming process so few companies do it," she wrote.
She argued that by increasing the licence-exemption cap to 50 MW, companies would be enabled to set up utility-scale generating capacity, some of which could be used to contribute electricity into the grid and help relieve the country's ongoing electricity supply insecurity.
"However, the DMRE is resisting these calls with its 10 MW proposal. This is short-sighted and prolongs energy insecurity for so many companies," Mavuso argued.
The threshold was not the only problem being raised about the proposed amendment, which also failed to include any lifting of the current restrictions in the Act on the wheeling and sale of electricity produced by an "embedded generator".
For instance, the licence-exemption would apply only to facilities that are supplying an end-use customer directly, with or without wheeling, or that which could be wheeled to "related" customers.
It would not extend, however, to a facility seeking to wheel power to a non-related customer.
Writing in Business Day, Intellidex capital markets research head Peter Attard Montalto said that the amendment's "narrow" focus on the threshold, meant that the proposed change could not capture the broader debate "about the kind of system we want to see come from a Schedule 2 blueprint".
"This is not about change for change's sake but about making it fit for the future," Attard Montalto wrote, arguing that the amendment should, thus, be seeking to enable "many-to-many wheeling".
By so doing, the system would gravitate towards least cost to the end-user, rather than a "siloed system of individual generators tied to individual buyers, whether Eskom, Sasol or other companies, which is not efficient and may not be least cost nor adaptive to change".