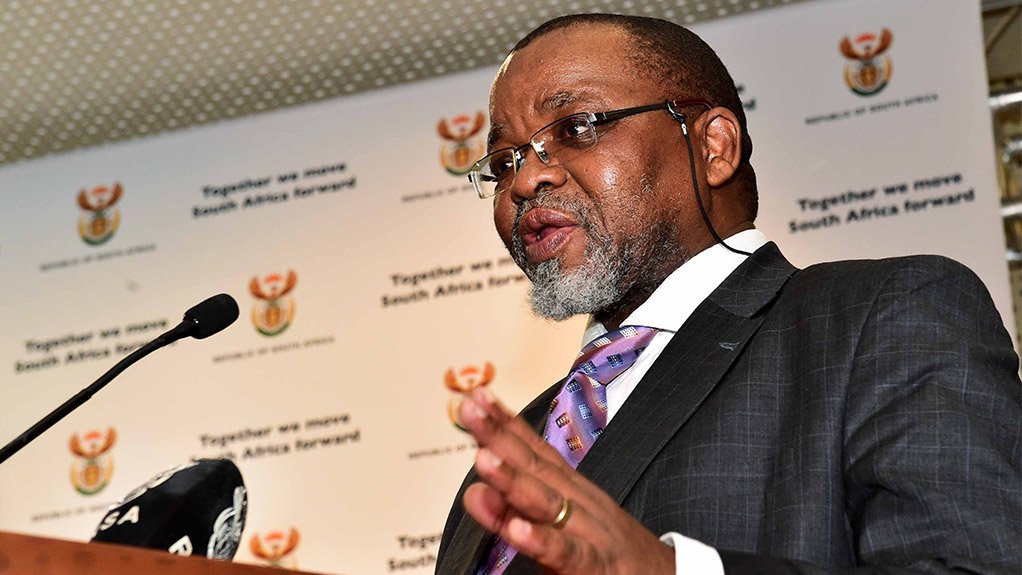 Mineral Resources and Energy Minister Gwede Mantashe
The Gazette notice, which was published on April 23, follows President Cyril Ramaphosa's February State of the Nation announcement that Schedule 2 of the Electricity Regulation Act would be amended to increase the licensing threshold for embedded generators.
The current cap is set at 1 MW, with projects above that size required to apply for a generation licence with the National Energy Regulator of South Africa.
Ramaphosa said that between 4 000 MW and 6 000 MW of additional generation capacity would be required over the next five years, over and above that which would arise from independent power producer procurement programmes and the completion of Eskom's much-delayed coal projects.
"Recent analysis suggests that easing the licensing requirements for new embedded generation projects could unlock up to 5 000 MW of additional capacity and help to ease the impact of load-shedding," Ramaphosa said, referring to a report produced by Meridian Economics in January.
The report, which gained the support of Eskom, proposed that the licence-exemption cap be increased to 50 MW, but Mantashe announced in March that it would be raised to 10 MW instead and called for Eskom to "stay in its lane".
The proposed amendment also falls short of making some of the changes that the industry has been calling for with regards to wheeling of electricity to multiple customers.
Interested persons and organisations had 30 days, from April 23, to submit written comments to the Department of Mineral Resources and Energy on the proposed amendments.