Global securities watchdog targets greenwashing in new plan.
Bill Gates-backed startup joins race for cheap green hydrogen.
Wells Fargo joins rivals in setting pledge for net zero emissions.

In an age of accelerating climate catastrophe and increasing corporate commitment to a green pivot, most investors are still refusing to support environmental and socially minded shareholder resolutions.
As depressing as that is, it gets worse: Money managers who have signed up to the United Nations-backed Principles for Responsible Investment, a network in which membership means you are committing to support ESG as part of your investing strategy, are nevertheless failing to do so.
The PRI was started in 2006 with the stated mission of encouraging action that benefits "the environment and society as a whole." But shareholder voting records reveal that's just not happening.
A study from Dutch investment manager Robeco and the Erasmus School of Economics found that less than half of PRI signatories backed U.S.-based environmental resolutions as recently as 2018, and only about 38% voted in favor of social proposals.
While the numbers may have crept up in 2019 and 2020, the fact remains that the majority of environmental and social recommendations fail to garner enough shareholder support to steer the corporate agenda "towards sustainability focused decision making," Robeco said in its 41-page report.
To be a member of PRI (and thus free to tell the world your company is part of a group promoting ESG) you have to pledge to follow its principles. There is as yet no comprehensive mechanism by which PRI requires members prove they are following through on their commitments, a fact that arguably leaves the door open for greenwashing. 
Robeco is calling on the PRI to require that money managers provide more evidence of their engagement activities, and "demonstrate pro-sustainable voting behavior as a prerequisite to be awarded" high marks from the industry group.
PRI Chief Executive Officer Fiona Reynolds said, in response to the Robeco and Erasmus study, that the PRI is "actively considering the inclusion of engagement and/or voting requirements," as part of an effort to press investors to fulfill their oversight and stewardship responsibilities.
On its website, the PRI calls itself "the world's leading proponent of responsible investment." It has more than 3,700 signatories, including the world's biggest asset managers—BlackRock Inc., Vanguard Group Inc. and State Street Global Advisors. The PRI's first principle states that its members will incorporate environmental, social and governance (ESG) issues into their investment analysis and decision-making processes.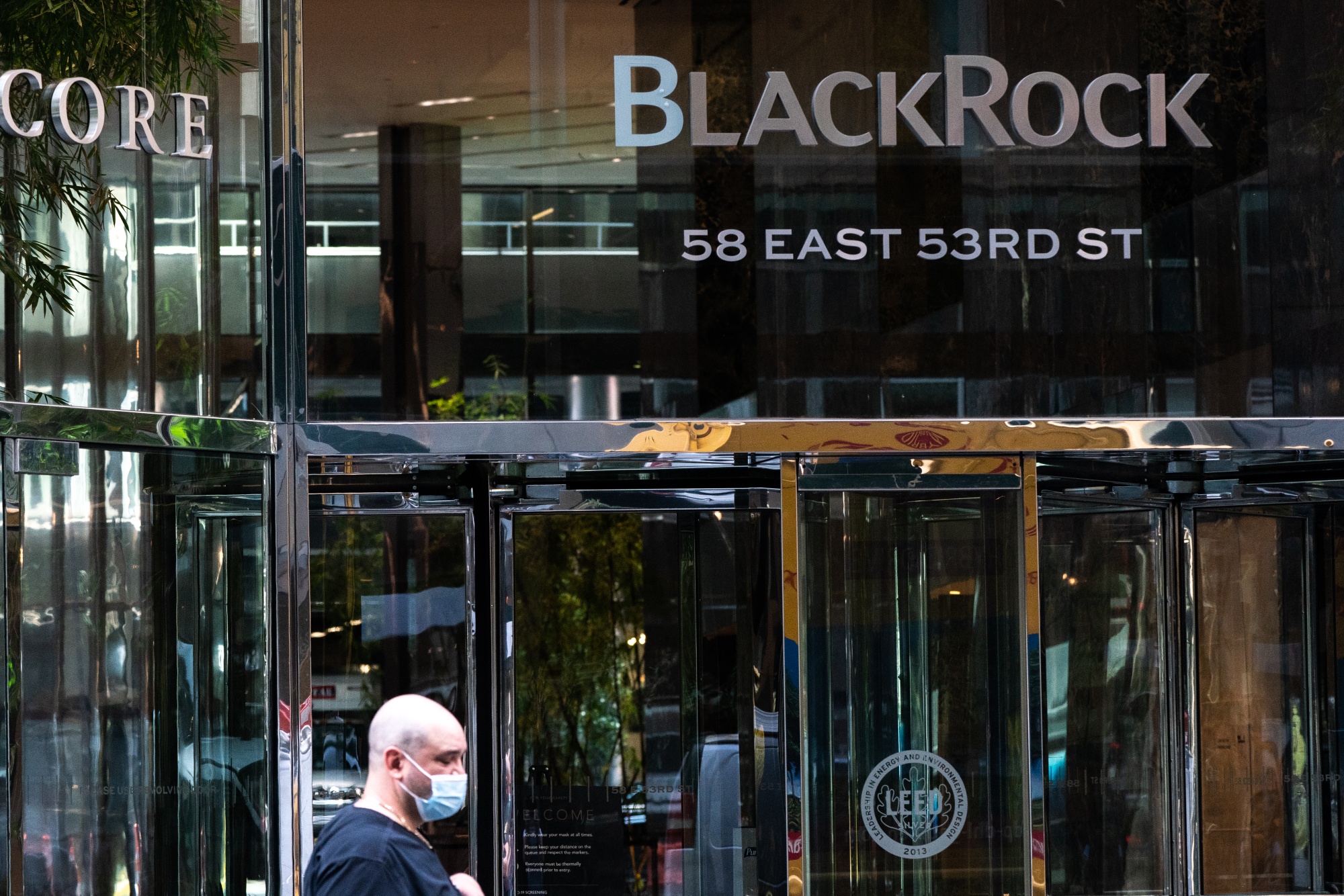 United Nations-backed Principles for Responsible Investment has more than 3,700 signatories, including the world's biggest asset managers—Vanguard Group Inc., State Street Global Advisors and BlackRock Inc.
Photographer: Jeenah Moon/Bloomberg
"It goes without saying that at the PRI, we are, of course, disappointed when we see investors failing to support relevant, well-structured and meaningful ESG resolutions," Reynolds wrote in a blog published last week. "However, we cannot tell investors how to vote."
The PRI initiated a program in late 2019, making it clear that it was concerned about "the ineffectiveness and lack of assertiveness conducted by PRI signatories to date," she said.
Still, Reynolds said the Robeco and Erasmus study doesn't capture "the real momentum on ESG resolutions that we have seen" in the U.S. since 2018. A record number of resolutions addressing issues from climate change to diversity-related issues were passed last year at annual meetings, she said.
"I hope the results will be better, but I have seen numbers that show there has been little improvement," said Wilma de Groot, who heads the quantitative equities portfolio management team at Robeco. She also co-wrote the report entitled "Sustainable Voting Behavior of Asset Managers: Do They Walk the Walk."
Robeco, which oversees about $215 billion, is a PRI signatory. The Rotterdam-based firm voted in favor of 75% of environmental and social shareholder resolutions in 2018, up from 35% in 2012, De Groot said. "We don't expect 100% because some of the proposals are either lacking in detail or aren't realistic," she said.
With this year's U.S. proxy season set to kick off in another month or so, it will be interesting to see how seriously investors consider ESG issues in 2021.
Sustainable finance in brief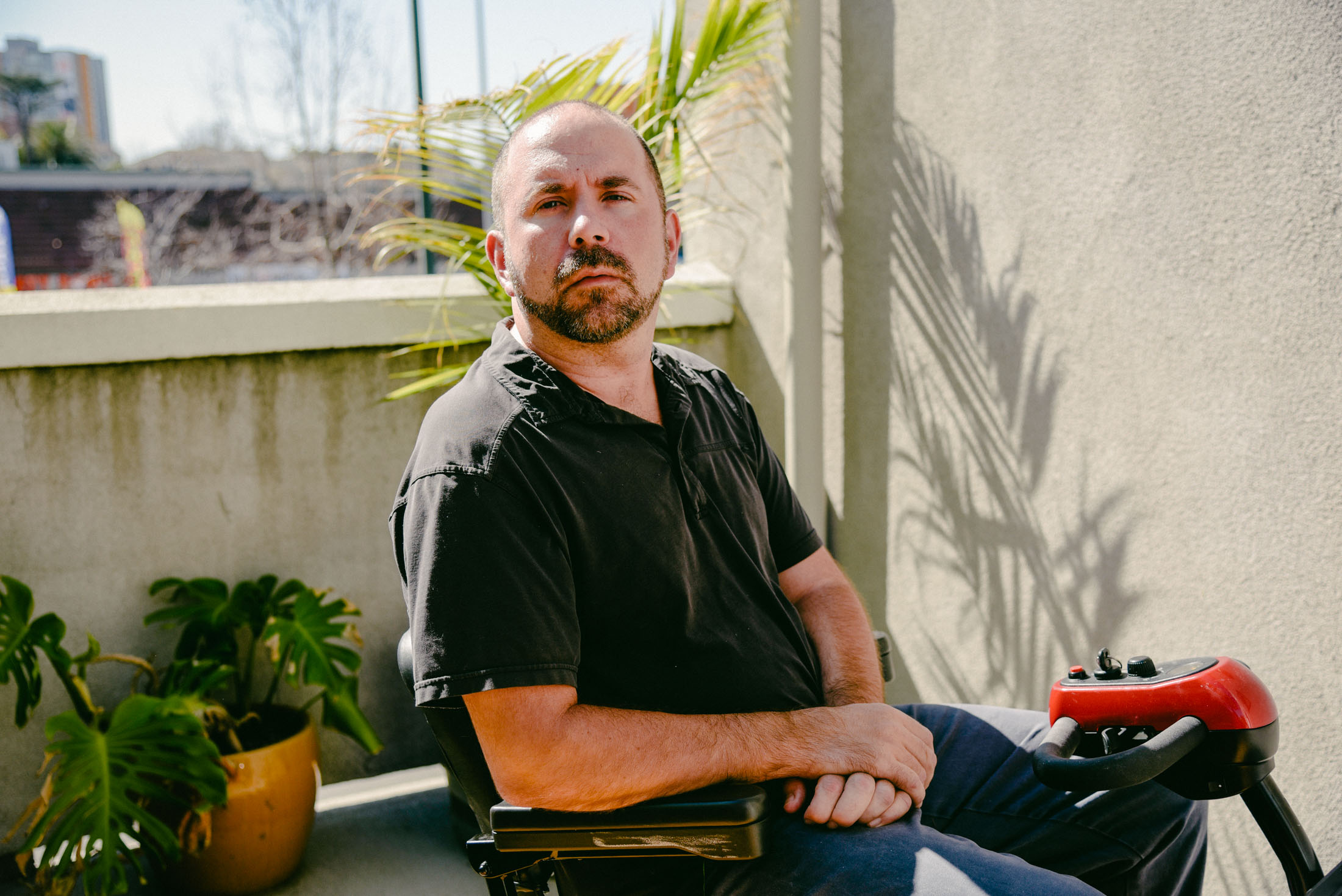 Climate activist Casey Harrell, who was diagnosed with amyotrophic lateral sclerosis, is leading a campaign to push Vanguard Group to act on climate change.
Photographer: Marissa Leshnov
Bloomberg Green publishes the Good Business newsletter every week, providing unique insights on climate-conscious investing and the frontiers of sustainability.
The Future of Sustainable Investing: Investors face an increasing number of choices when it comes to sustainable investment. What factors determine whether an ETF's claims are credible? Can ESG be implemented through passive investments? Join us March 23 to hear from ESG experts, fund managers and analysts. Register here.
Like getting the Green Daily newsletter? Subscribe to Bloomberg.com for unlimited access to breaking news on climate and energy, data-driven reporting and graphics, Bloomberg Green magazine and more.
Here's what else you need to know in Green
| | |
| --- | --- |
| | Cities are sinking beneath their own weight into manmade cavities due to resource extraction. |
| | |
| --- | --- |
| | The utility-scale battery will connect to the same grid that faltered in February's freeze. |
| | |
| --- | --- |
| | The project may have resulted in the loss of forest cover nearly the size of New York City. |
| | |
| --- | --- |
| Follow Us | Get the newsletter |