| | | |
| --- | --- | --- |
| Africa Edition – Today's top story: Cape Town's climate strategy isn't perfect, but every African city should have one View in browser |   | Africa Edition | 11 November 2020 |
Academic rigour, journalistic flair
Many African cities are set to be hit hard by climate change. To help prepare for worst case scenarios, cities are putting in place strategies that outline actions to mitigate – and adapt to – changes in weather patterns. Cape Town, which has already felt the impact of a prolonged drought, is the latest city to redraft its strategy document. Alanna Rebelo, Karen Joan Esler, Michael Samways, Patricia Holmes and Tony Rebelo set out the strengths, as well as the weaknesses, of the plan, pointing out that many cities across the continent need to apply themselves to the looming challenges.
The situation in Ethiopia continues to escalate. Government forces are still locked in battle with troops loyal to the Tigrayan government while Ethiopia's prime minister, Abiy Ahmed, has vowed to remove the region's leadership. There are reports that hundreds of soldiers have been killed and that many people have fled to Sudan. In earlier published articles Francesca Baldwin and Heike I Schmidt weigh up the chances of all-out civil war while Yohannes Gedamu explains the serious challenges Ahmed's government has faced from the start. The major one is ethnic tensions, for which the government has not yet designed a strategy.
Ozayr Patel

Digital Editor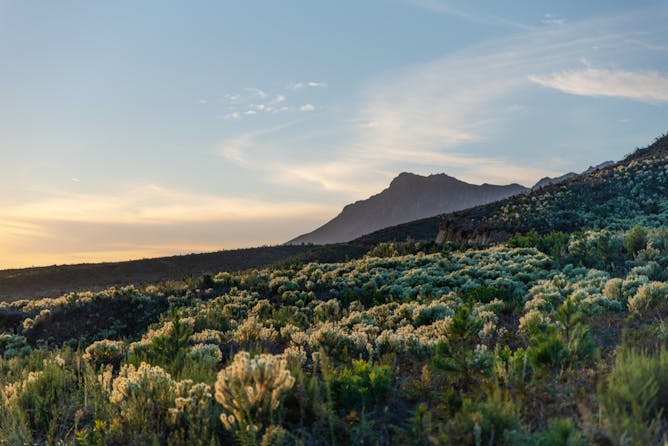 Cape Town's new climate strategy is a good start. But it falls short when it comes to nature.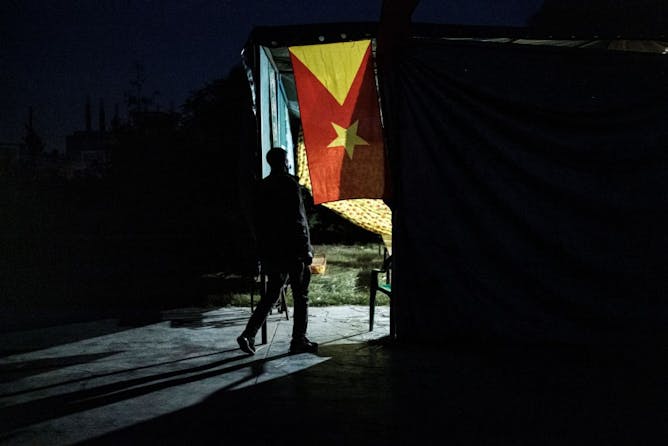 Crisis grips Ethiopia as political divisions spill over into armed conflict and potential civil war looms.
| | | |
| --- | --- | --- |
| The country must urgently address the politics of ethnicity before it can move towards a workable democracy. | | Ahmed Abiy has his work cut out to unify a nation divided along tribal lines |
Health + Medicine
| | | |
| --- | --- | --- |
| Digital contact tracing apps can successfully contribute to the management of viral outbreaks. These apps can even be designed to protect privacy rights and to work across borders. | | Among the health conditions that might have faced a setback is leishmaniasis, a parasitic disease associated with poverty. It can cause devastating lifestyle changes, disability, and even death. |
| Every year, around 455 million get scabies. Not that you'd know, because no one talks about it. | | Most healers still practice in their houses where there is little privacy. Others use more private backrooms. But these spaces were not designed for the practice of traditional medicine. |
From our international editions
| | | |
| --- | --- | --- |
| Early analysis suggests this vaccine has an efficacy of over 90%. So if you took ten people who were going to get sick from COVID-19 and vaccinated them, only one would get sick. | | Success in tackling the coronavirus pandemic may rely on how well authorities maintain public trust. |
| Grandiose narcissists do not, or even cannot, recognise and acknowledge a failure could be their own. | | Charges by President Donald Trump and his allies that the 2020 election was rigged are challenged by experts in Russian elections, where rigging the outcome is an established way of life. |
En Français
| | | |
| --- | --- | --- |
| Les ONG musulmanes françaises se trouvent soumises à une double injonction paradoxale comme de nombreux Français musulmans, soupçonnés soit de « communautarisme » soit de prosélytisme. | | « Emprise hégémonique, projet anti-Occident et pensée étrangère » : retour sur les principaux griefs adressées aux courants universitaires qui cherchent à décentrer leur regard. |
Featured events
Contact us here to have your event listed.
Would you like to republish any of these articles?
It's free to republish, here are the guidelines. Contact us on africa-republish@theconversation.com in case you need assistance.
18 million unique visitors a month

You're receiving this newsletter from The Conversation.
Not interested anymore? Unsubscribe.

 

18th Floor, University Corner,
Cnr Bertha and Jorissen Streets,
Braamfontein, 2000
South Africa