By Ben Westcott and Jason Scott
A coal-mining community that has elected the same political party for more than a century could decide Australia's next government this month in an election that has divided the nation over how to battle climate change.
Poll after poll has shown that the majority of Australians want to cut greenhouse gas emissions, but with the ruling conservative Liberal-National coalition holding power by a single seat and the two main political camps almost neck and neck, it could come down to a handful of constituencies where an abrupt end to coal mining would devastate communities, leaving thousands of workers without jobs.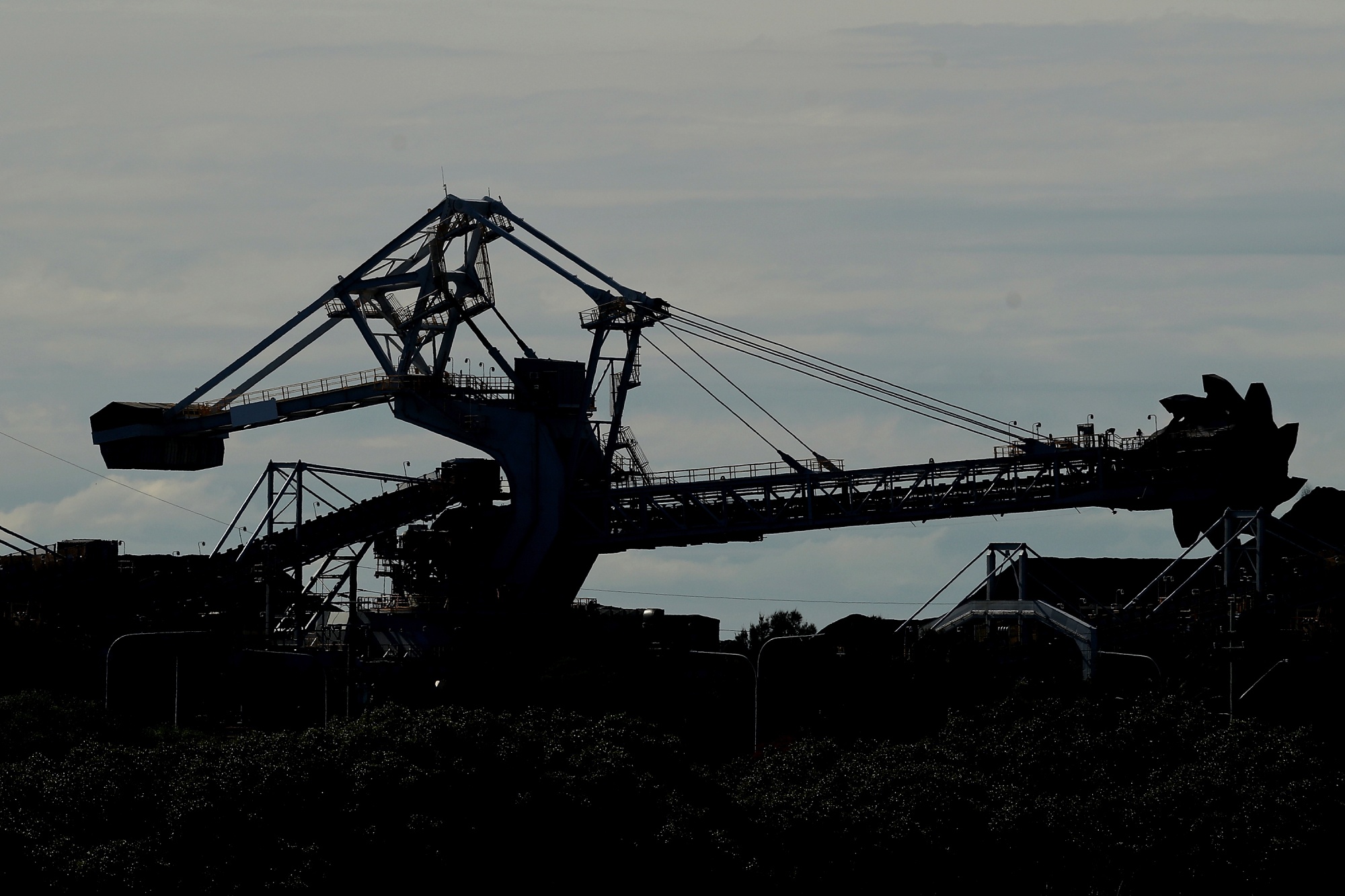 Almost one in 10 workers in Hunter are directly employed by the coal mining industry Photographer: Brendon Thorne/Bloomberg
At stake is the policy of a nation that is a potential renewable-energy superpower but still gets 70% of its electricity and about a quarter of its exports from fossil fuels. Hastening an end to the nation's vast coal industry would make a major contribution to the global effort to limit planetary warming.
With campaigning reaching a crescendo before the May 21 vote, the spotlight has fallen on Hunter, an electorate about the size of Jamaica some 100 miles north of Sydney, and famous for wine and coal. The Hunter Valley is one of huge contrasts, with bucolic century-old vineyards along the winding Hunter River bookended by some 40 operating mines to the west and the world's largest coal-export port of Newcastle in the east.
Ravaged by the bushfires of Australia's "Black Summer" two years ago, but dependent on fossil fuel sales, it is the nexus of the country's climate dilemma, and helps explain the political paralysis that's left the nation largely silent in efforts to craft global policy to accelerate action on emissions.
Almost one in 10 workers in Hunter are directly employed by the coal mining industry, a blue-collar legacy that made it a safe bet for 112 years for the center-left Labor Party. In recent elections, Labor's promises to accelerate the fight against climate change have spooked many traditional supporters, threatening to hand the seat to the ruling coalition headed by Prime Minister Scott Morrison, who once famously brandished a lump of coal in parliament in support of the fossil fuel sector.
A coal mine at Rix's Creek on the outskirts of Singleton, a key election battleground. Photographer: Brendon Thorne/Bloomberg
Now with Labor narrowly ahead in opinion polling, winning Hunter could be vital for Morrison to hang on to power. In the last election in 2019, Labor's strong climate-change action promises caused a 9% swing to the government. A similar shift this month would see Morrison's party win the seat for the first time.
But it's a delicate balancing act for both sides. To garner support from the country at large, Morrison and opposition leader Anthony Albanese have been burnishing their climate credentials. A survey last year by the Sydney-based Lowy Institute showed that 55% of Australians now say the government's main priority for energy policy should be "reducing carbon emissions."
Morrison pledged A$50 million ($35 million) of new investment to help create jobs in the region during a Wednesday campaign visit in Newcastle, and vowed to develop "world-leading technology in solar, hydrogen, storage and green metals."
In Hunter, though, political campaigns are also about promising to save jobs and keep the coal industry going long enough to safeguard livelihoods.
"Hunter Valley coal is the best coal in the world, so while there is still a market for coal, it will continue to be serviced by the mines of the Hunter Valley," said Matthew Swan, the Port of Newcastle's business development manager, in his office overlooking docks that ship more than 150 million tons of the fuel a year.
Swan's words have found an unusual supporter in Labor's candidate for Hunter — Dan Repacholi.
"While people want to buy our coal, we'll sell them our coal," said Repacholi, a giant, four-time Olympian pistol shooter and former coal worker. We will "keep building and building and building until the export market decides that and the world decides that that's not the way we're going to go anymore."
Click here to read the full story about how Australia's election will impact global warming.
Like getting the Green Daily newsletter? Subscribe to Bloomberg.com for unlimited access to breaking news on climate and energy, data-driven reporting and graphics, Bloomberg Green magazine and more.