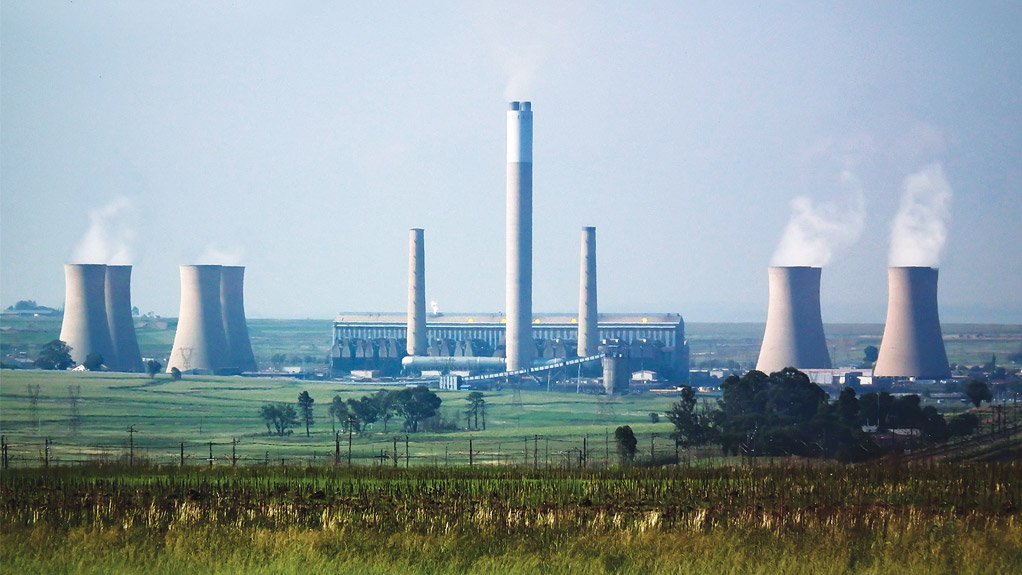 The Komati power station
South Africa's electricity utility Eskom signed a memorandum of understanding (MoU) with development financier Agence Française de Développement (AFD) on Monday that includes a specific objective of creating a framework for cooperation and collaboration on Eskom's evolving 'just energy transition' strategy.
The State-owned company has established a Just Energy Transition Office to oversee the repowering and repurposing of those coal power stations in its fleet that will be decommissioned in the coming few years, with some 10 GW of coal-fired capacity scheduled to be shut by 2030.
The MoU makes specific reference to facilitating dialogue between Eskom and strategic stakeholders around the Komati power station, in Mpumalanga, to consolidate a just energy transition vision for the area surrounding the plant.
Eskom CEO Andre de Ruyter highlighted in a statement that Komati would be among those coal-fired power stations that it hoped to use as a showcase of a "more sustainable future under the just energy transition strategy".
Eskom was preparing a request for proposals for the repowering and repurposing of the Komati power station, which is among the first four coal plants scheduled for decommissioning before 2030 – the others being Hendrina, Grootvlei and Camden.
Speaking during the second meeting of the Presidential Coordinating Commission on Climate Change on April 30, De Ruyter said it was "non-negotiable" that the strategy of growing investment in renewable technologies at the sites be coupled with a positive impact on both the country's electricity industry and on stimulating a local market and increased job creation in the country's coal regions.
"In forging ahead with this plan, we acknowledge that we will not transition to a low-carbon future overnight, and we must ensure that such a transition is just.
"Communities and towns, workers and investors have all built their lives around the coal value chain and we have a duty to ensure their livelihoods are protected and improved through the transition," he said.
French Ambassador to South Africa Aurélien Lechevallier highlighted the European country's long-lasting ties with Eskom, as well as the fact that the AFD had committed loans worth R5.9-billion to support Eskom projects over the past 14 years.
"We are confident that our close collaboration with Eskom will serve to enhance Eskom's capacity to find sustainable solutions to the challenges it faces," Lechevallier said in a statement.
Besides supporting the just energy transition strategy the MoU outlined the following areas for future AFD-Eskom cooperation:
support for the implementation of the Namaqualand Strengthening Phase 2 project;
support for the implementation of interventions to restructure Eskom's business model, through a technical cooperation grant; and
identifying potential areas of collaboration for the energy transition to renewable energy and for advancing Eskom's aspiration to become a low-carbon utility.
"Eskom is a very important long-term partner to AFD, and hence we affirm our commitment to support the public utility's transformation efforts," AFD regional director Bruno Deprince said in a statement following the signing of the MoU.