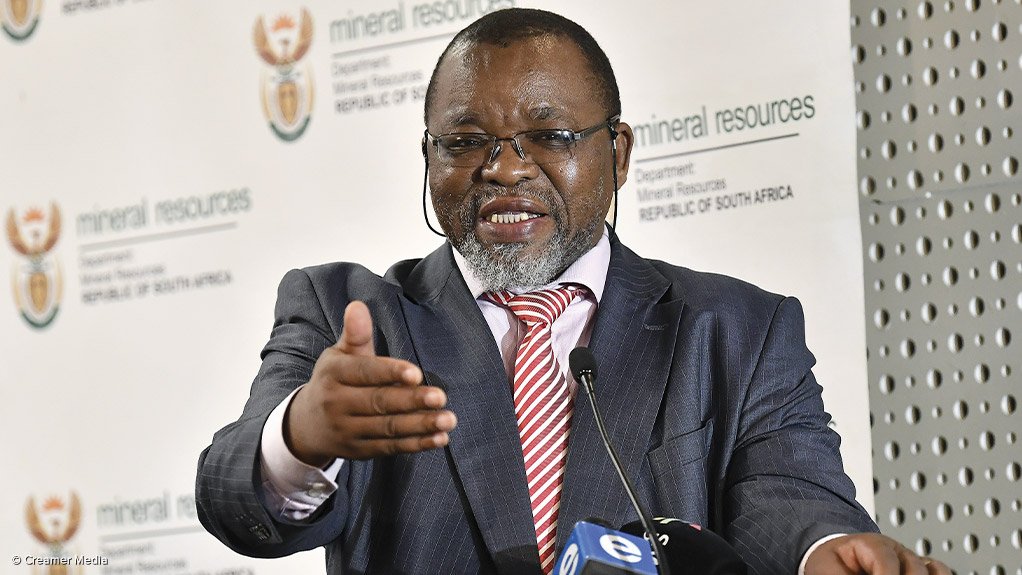 Photo by Creamer Media Chief Photographer Donna Slater
Mineral Resources and Energy Minister Gwede Mantashe
Mineral Resources and Energy Minister Gwede Mantashe has gazetted an updated version of the amendment to Schedule 2 of the Electricity Regulation Act that he first gazetted on August 12.
The update, which is dated August 19, makes it clear that electricity sales from sub-100 MW projects, which are exempted from licensing with the National Energy Regulator of South Africa (Nersa), can be to "one or more customers".
The use, in the original amendment, of the term "end-use customer" had been described as ambiguous, as it could be interpreted to restrict new generators, particularly those not associated with a large single consumer, from entering into agreements with multiple off-takers.
It has been argued that a diversification of off-takers will help de-risk projects in a way that makes them more attractive to funders and lowers both costs and tariffs.
The revised notice also eliminates the risk that additional regulations could be added by Nersa in the registration process, by removing the clause stating: "The following activities are exempt from the requirement to apply for and hold a licence under the Act, but these activities must comply with the code and any other authorisations and/or agreements as may be required, and must be registered with the Regulator."
The updated version also clarifies the definition of a 'customer' to mean a "person who purchases electricity or a service relating to the supply of electricity".
Previously, the definition defined a customer as "a person or legal entity that has entered into an agreement with a distributor or transmitter for the provision of distribution or transmission services. A legal entity may be an embedded generator, another distributor, and end-use customer, an international customer, a retailer or a reseller"